Welcome back my friends, to the show that never ends!
So…a couple of weeks ago I wrote:
"I guess I could tease out that we do have an "event" coming up in June!"
Well….see below for details!
If you are in the greater Attleboro / Providence / Taunton triangle….then drop in and see us…
Also the guys from Mech Deck will be there Demostrating their game, so come on down and give this very cool game a try.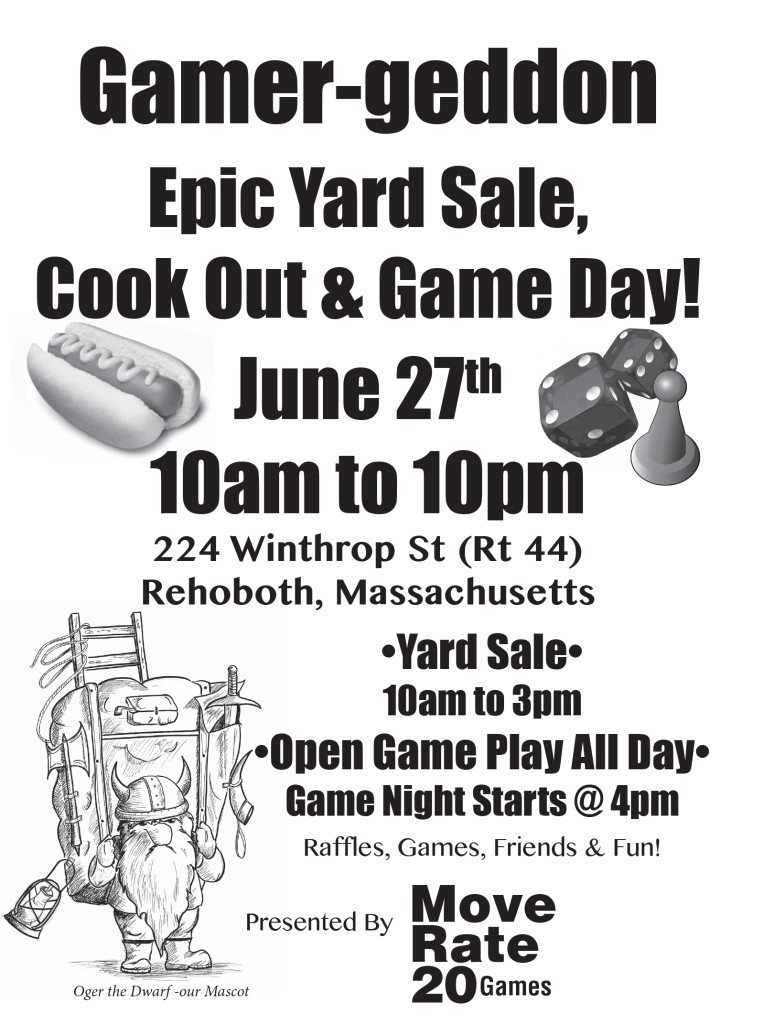 Hope to see you there!
Steve R