Will the last 24 Hours of the Kickstarter be as exciting as the first?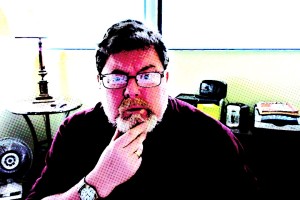 It all comes down to the next 24 hours (where's Kiefer Sutherland when you need him). We are a little less than $2,500 short of our Kickstarter goal. A long shot? Yes, but we're not going down without a damn good effort.  As I've said in earlier posts it's been a learning experience and I plan on writing a blog post after similar to my "5 Things I Learned About Myself At TotalCon 2016", but I need to wait to see how the story ends.
Of you are reading this before March 30th 10:00am EST, please got to our Kickstarter page and back us! Share with your friends.!
If we don't make it, it's not the end, we'll take what we learned and revamp, retool and rest the campaign in a few months and try again.
Thank you for your support, no matter how small, it all means a lot!
Stephen P (a.k.a. The Creative)