Dàjiā Hǎo!
Welcome back…
As you all probably know by now, Gamergeddon was a great success! Some funds were raised, playtesting was done, and fun was had by all! Thanks to all who came out and joined us…you know who you are! I'd like to send out a special thanks to my wife Simone and my son Ethan for helping us out with the yard sale/ sidewalk sale. I could not have done it without you both!
Work continues on "Master of Spies".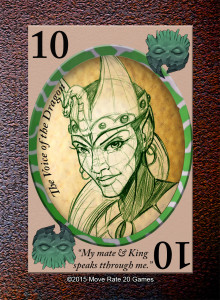 Game play mechanics are just about complete. Official rules have been written, and the retail box has been designed. We still have some playtesting notes to comb through, but overall this game is very close to going to production. As soon as the final artwork is received full sized prototypes of the game will be made and then our team of Steve P. and James will hit the road for some "not-so-local" networking and even more playtesting.
So far the vast majority of our playtests for "Master of Spies" have resulted in positive feedback, so we are excited to move forward into the next stage of development. Hopefully we can bring "MoS" to Kickstarter soon!
What's next? We'll be digging out our second game, clean away the dust on it and resume development on that one as well.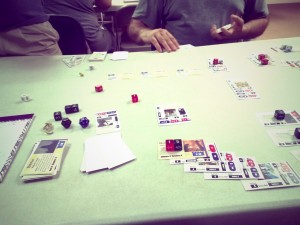 Things continue to be busy here at MR20!
Until next time….stay frosty!
Steve R