Oger fills me with Game Master "Dread"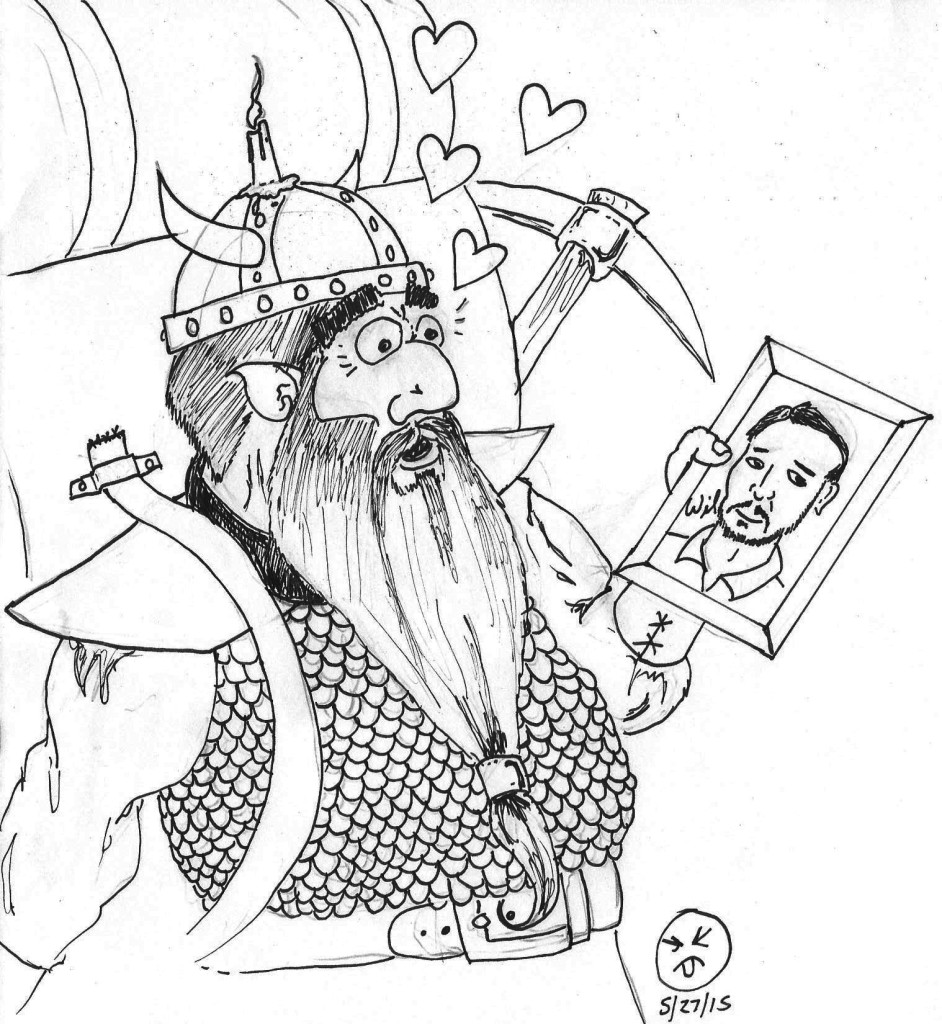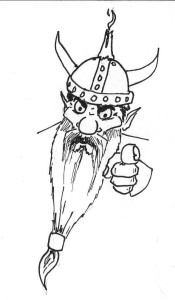 Our mascot here around the office Oger the Dwarf  has a huge dwarf-crush on Wil Wheaton and watches "TableTop" religiously. When he told me about the latest episodes featuring the horror-based storytelling game "Dread", which uses a Jenga® tower instead of dice, my curiosity was peaked. Since the game is out of print, I went to Drive-Thru RPG to see if they had it, which they did as a $3 100-page PDF.
After watching the 2 TableTop episodes and looking over the rules I had to try my hand as a Game Master (or "Host") for Dread. The basic concept is that instead of rolling dice the players pull a block from the tower when they have to use a skill that is not known to their character, or when they are doing something under duress. If the tower tumbles, the character making the pull is out of the game. I tried it last weekend and the experience wasn't quite what I hoped for. That was my fault entirely, I broke 2 of the basic rules of Dread, maintain the atmosphere and maintain the suspense. My gaming group is supposed to meet monthly, but that has been difficult lately so we tried to take advantage of getting together for my goddaughter's 15th birthday (who is in the group). Though a really cool game mechanic and idea, it was a case of too many people, no one was really in a "horror story" mood and a group of players that were almost completely made up of highly skilled Jenga® players. The tower never toppled and things just didn't work out. On the ride home my wife congratulated me on a good game, but I didn't feel it was worthy of any accolades.
Post Game Master Depression
Do other Game Masters walk away from a session feeling disappointed?  I'm sure that anyone taking on the responsibility of running a RPG has off nights, or a game that just didn't fit their group. In the above  example, I know I shouldn't beat myself up, people had fun, the players reacted to the story pretty much the way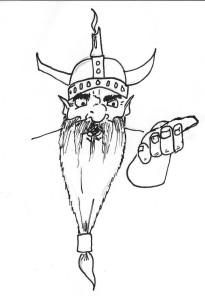 I wanted. So why does it take the wind out of my sails, and not just in this case, but most gaming sessions? Part of it's my problem, I'm known as a "plumber", as in I "plumb the depths" of the worlds I create. They have rich, long histories and highly detailed factions with elaborate political maneuvering going on in the background, that players only scratch the surface of. When our group can't meet regularly all those rich details get forgotten and lost. When there's a time constraint and I have to rush 6 hours worth of play into 4, it's those details that get cut, or worse, completely forgotten by me on the spot.
Is There A Curse To Being Creative?
It's a mind frame I've seen with my artistic friends, and I've experienced myself on occasion. You start to draw, paint, sculpt with a mental image of what you want the thing to be, and as you go on you can't reproduce that vision in your head. When you're finished,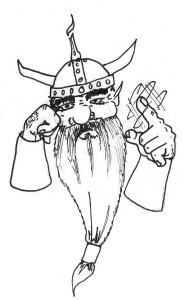 what you created bears little resemblance to what you envisioned, which is disappointing. Here's' the kicker, no one else saw what you did in your head. To them this creation is wonderful, it's something they could never do; however, in your eyes it's not quite what you had envisioned. If a session does do play out just as I wanted those experiences that can't be replicated; a mix of variables ranging from my mood, the players energy, the environment, the perfect amount of libation imbibed and maybe something unquantifiable. While I may be a perfectionist, I hope I'm not being too precious.
Oger if you'll shut your ale-hole and stop with the side comments, I'll see about getting you promoted from "Mascot" to "Intern".
Please  share your stories of games gone right and session gone horribly, horribly wrong in the comments below and thanks for reading this.
Steve P.