This may sound a little weird…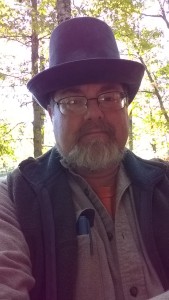 I know we're a gaming company and we try and have a lot of fun in our blog, but today I want to talk openly about something serious, mental health. After I watched Wil Wheaton's video about his anxiety and depression on projectUROK.org, a website aimed a little (ok, a lot) below my age range, it really echoed my own experience. This subject should really be openly talked about in our gaming community, because let's face it, we as gamers tend to be outcasts and more often than not, have some social anxiety issues. Not everyone, by any means, but if the national average of folks with anxiety disorders is two out of three, I would guess the ratio is probably higher among those of us in the traditional "nerd" space, especially those of us who grew up in the time before nerd culture was part of pop culture.
Mental Heath and the Gamer.
The object of this post is to talk openly about this issue, not to victimize anyone, seek excuses  or invoke pity. I feel that actually sharing this personally on video will be more effective than typing out a small novel so I will upload the following…
Please share your story.
-Steve P.