So another Total Con has come and gone!
Total Con 30 was great fun and a real success for MoveRate 20  Games (despite the fact that I missed a Constitution Check and had to leave early Sunday with a stomach bug!).
The demos for our upcoming game, Master of Spies, all went great and all feedback from players was positive as we head towards the Kickstarter on Leap Day!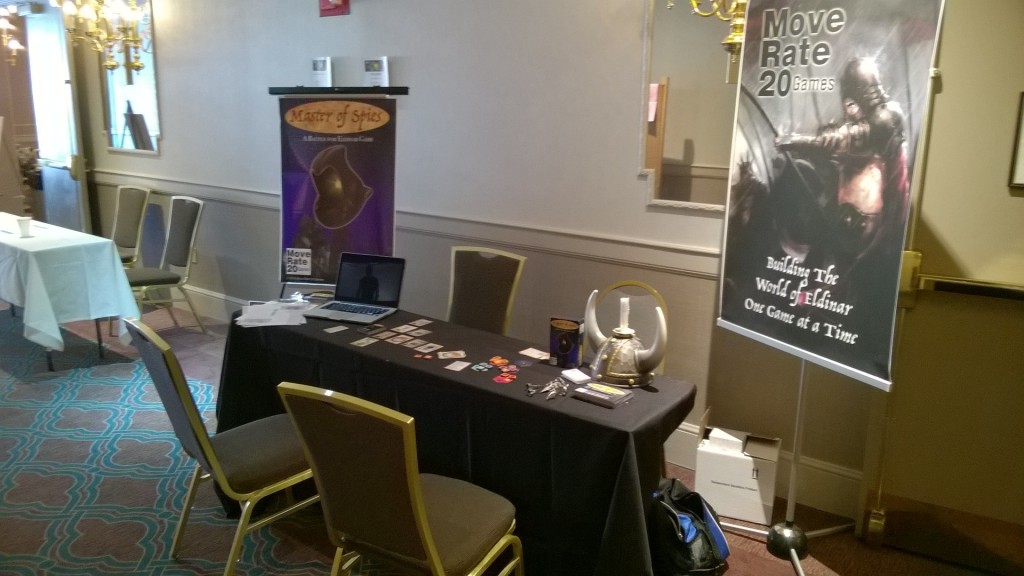 I would also like to send out a personal set of thank you's to the people who went above and beyond this past weekend:
Naomi Price: Thanks for giving us a hand all weekend at the demo table. Takes a special kind of person to put up with me all weekend! More mudslides anyone?!?!?
LB (a.k.a. Robert Lynch): Thanks for all the help at the Rivendell vendor Table.
The Team at "Thunder" Role Playing: Thanks for your time and patience in answering all our questions and we look forward to working with you guys in the near future.
Don Higgins: Thanks for agreeing to do that 'last minute' art job we threw your way!
And a special shout out to Mr. Frank Mentzer, who not only came to Massachusetts a day early to game with us, but also played Master of Spies with us. Your insight and wisdom is invaluable sir…..!
See you all for the Kickstarter launch on February 29
th
!
The Taskmaster